1. The current market price of steel
On May 11, the domestic steel market mainly rose, and the ex-factory price of common billets rose by 20($3/Ton) to 4,640 yuan/ton($725/Ton) .
Spot  Market Price
Construction steel: On May 11, the average price of 20mm grade 3 seismic rebar in 31 major cities across the country was 4,985 yuan/ton($778/Ton) , up 16 yuan/ton($/2.5Ton)  from the previous trading day.
Hot-rolled coil: On May 11, the average price of 4.75mm hot-rolled coil in 24 major cities across the country was 5,048 yuan/ton($788/Ton) , up 36 yuan/ton($5.6T/on)  from the previous trading day. The spot market quotations rebounded in early trading, and the market transactions were acceptable. In the middle of the session, the volume continued to rise, and the market prices followed suit. After the rise, the transaction performance was average, and the overall wait-and-see mood was strong.
Cold-rolled coil: On May 11, the average price of 1.0mm cold coil in 24 major cities across the country was 5,576 yuan/ton($871/Ton) , up 2 yuan/ton($0.3/Ton) from the previous trading day. In the market, as the hot coil futures stopped falling and rebounded, the market trading atmosphere has improved, and the market turnover has increased significantly.
Steel market price forecast
According to Mysteel's survey of 237 traders, the trading volume of building materials on May 10 was 137,800 tons, a decrease of 2.9% from the previous month, and was less than 150,000 tons for four consecutive trading days. At present, the pressure of supply and demand in the steel market is increasing, and the destocking in peak season is hindered. Mainstream steel mills are forced to cut prices. Considering that some steel mills have already suffered losses, there may not be much room for price reduction. Recently, the black futures market has seen a significantly larger correction than the spot market, and the futures have rebounded from oversold, but it is hard to say that they have reversed.
After the pessimism is vented, the short-term steel price may have limited room for ups and downs, and the medium-term trend depends on the progress of the resumption of work and production of downstream enterprises, which will lead to the speed of demand recovery.
Win Road International Trading Co., Ltd is prime supplier of steel coils and steel sheets. Main product
2. galvalume coil, aluzinc coil
3. prepainted steel coil, ppgi ppgl
4. corrugated steel sheet, roofing sheet
5. galvanized steel sheet
6. galvalume sheet
7. zinc aluminum magnesium steel coil and sheet.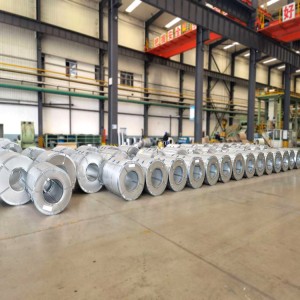 ---
Post time: May-12-2022