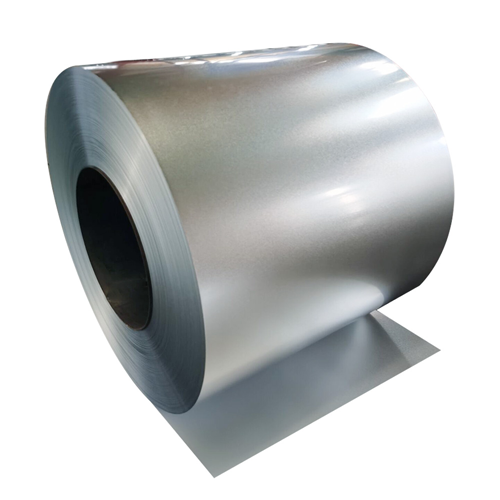 Galvalume steel coils is also called aluzinc coils /zincalum coils / galvanized aluminium coils. It is composed of 55% aluminium, 43.4% zinc and 1.6% silicon cured at 600℃。 Forming a dense quaternary crystal, thus forming a strong and effective barrier to prevent the penetration of corrosion factors. 
The product features
▶Perfect Corrosion Resistance. The service life of galvalume is 3-6times as long as that of galvanized surface. During the salt spray test before with galvalume and galvanized which are same coating thickness.
▶Perfect Processing Performance. Fully meet the requirement of roll processing, stamping, bending, ect.
▶Perfect Light Reflectivity. The ability of reflecting light and heat is twice that of galvanizing.And the reflectivity is greater than 0.7. So it is often used as insulation material.
▶Perfect Heat Resistance. Galvalume products can be used at 315 degree Celsius for a long time without discoloration. While galvanized products discolor at 250 degrees Celsius.
▶Excellent adhesion between the paint. Easy to paint and can be painted without pre-treatment and weathering.
---
Post time: May-08-2021
Last News: Galvalume Coil Coating Thickness Data.
Next News: Galvalume coil application and advantages